slipping in here for a linkup with Chatting at the Sky.  Monday i will return with 'An Unexpected Journey' as promised.
Here are 11 things i learned this summer:
1.  This 190something train depot will be moved to another town to serve as a gift shop for their railway museum.  Apparently the current railway company planned to tear it down, but someone in the know found this other solution.  i am sad.  this is one block from our house and i happen to like the building.  now all we will have at this intersection will be train tracks and fields of gophers and goat-heads.
2. After 15 years out of the workforce, creating a resume, introduction letter, and appearing for an interview would be a process worth going through.  not getting the job will be a nice souvenir.
3. just ten years ago taking your phone with you to dinner was not so common.
4. taking my getsalongwithallthepeopleandnoneofthedogs Saint Bernard camping and to a baseball tournament would prove good for everyone.  She got more practice with being out and about and i got better at the whole anxiety thing (she did attack a little dog once and it cost thousands of dollars to save little dog's life so i'd been avoiding public places with her)
5. there was a scandal over cheating and test scores in Georgia.  i find all of the information fascinating and am still taking in the tragedy these tests are subjecting our kids and teachers with.
6. in South Dakota there is this tower that looks like a castle and it is only a 3 mile hike to get there and totally worth it even if you happen to be sick at the time.
7. there is a Dairy Queen nicely placed next to an elementary school (playground!) near a transmission shop somewhere in Grand Junction, CO.  Howard the tow-truck driver will know this, but what he doesn't know is that it will be just the mercy and therapy we all need and i will be strengthened for what is ahead and overcome with gratitude.
8. stressful travels will all be worth it when you see your boys in their 'discovered' fort near grandma's house and hear one declare to his cousin; "this is way better than screen time!"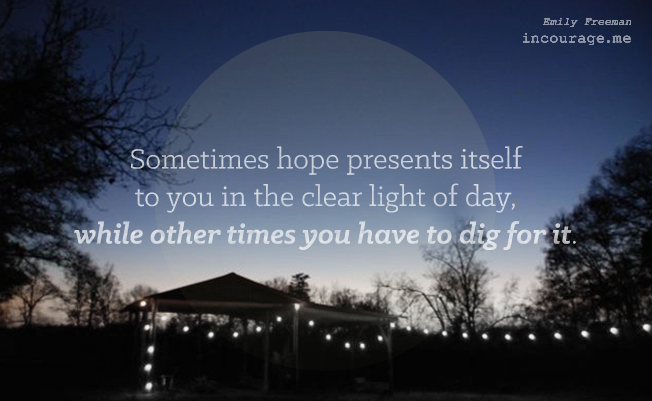 10. i don't have to have previous knowledge about numbers 6-8-God will show them to me moment by moment, showing Himself to me in the moment by moments.  i find feathers too….just in a different form.  this summer i learned how to find the feathers.
11. making a deal with my son that he could earn 5 minutes of screen time for every 10 minutes of reading a book that is not Calvin and Hobbes would lead to this every. single. morning.  Note his cup of tea.  he would thoughtfully fix me a cup too and place it next to my bed.  unfortunately, by the time i awoke it would be cold because he was waking at 6 (!) and i …..wasn't.   i will miss this summer morning routine.